Copyright © 2007 Deborah A. Mills, all rights reserved.

DEBORAH MILLS WOODCARVING

CUSTOM WORK: CARVED BY HAND WITH CHISELS, MALLET & PASSION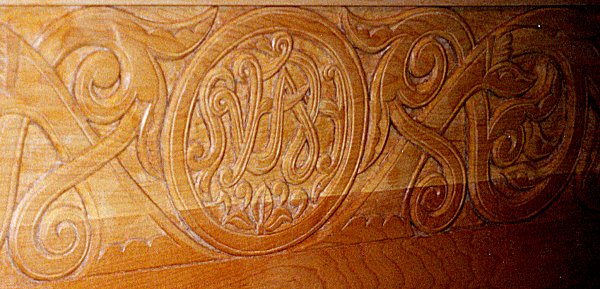 Bridal Bed Headboard & Footboard, maple:  custom design adapted from a medieval Icelandic carving.  This detail shot shows the headboard's central motif, which I redesigned to include the entwined initials of the newlyweds who commissioned the carving.