43-32 22nd St., #204-1, Long Island City, NY 11101    deborahmillswoodcarving@earthlink.net

Copyright © 2007 Deborah A. Mills, all rights reserved.

DEBORAH MILLS WOODCARVING

CUSTOM WORK: CARVED BY HAND WITH CHISELS, MALLET & PASSION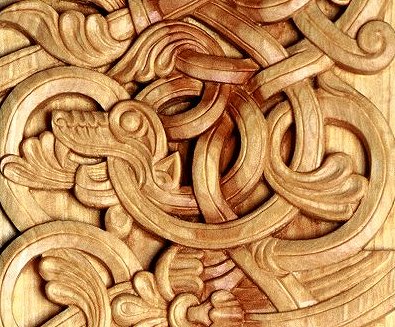 I began this piece as a "demonstration" woodcarving at a Vesterheim Museum festival, adapting the design from

one of the columns of the Aal Portal. 

"Medieval Frieze" Poplar, 34 x 10 x 1.25 inches.

Private collection.