Copyright © 2007  Deborah A. Mills, all rights reserved.

DEBORAH MILLS WOODCARVING

CUSTOM WORK: CARVED BY HAND WITH CHISELS, MALLET & PASSION

43-32 22nd Street, #204-1, Long Island City, NY 11101

These work-in-progress photos are from my latest series, "Here There Be."   While working on  illustrations for my husband's novel, I became fascinated with maps from the 16th and 17th centuries.  Then I read news reports about the first photos ever taken of a fringed shark, and got chill bumps over how much it resembled the sea serpents in old maps. I began designing the series to refer to creatures from the maps, as well as my version of the recently discovered "sea beast."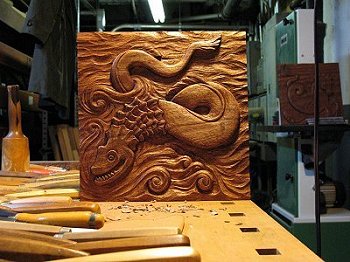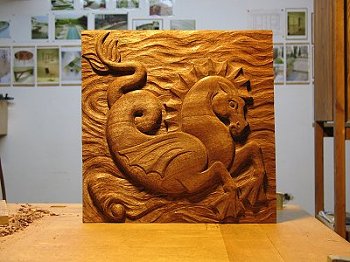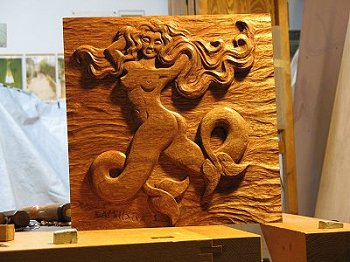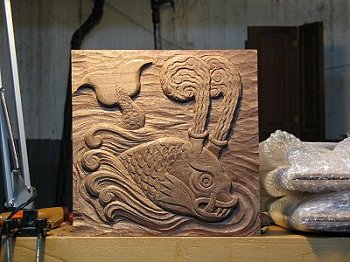 WORKS IN PROGRESS: "Here There Be" series