Copyright © 2007 Deborah A. Mills, all rights reserved.

DEBORAH MILLS WOODCARVING

CUSTOM WORK: CARVED BY HAND WITH CHISELS, MALLET & PASSION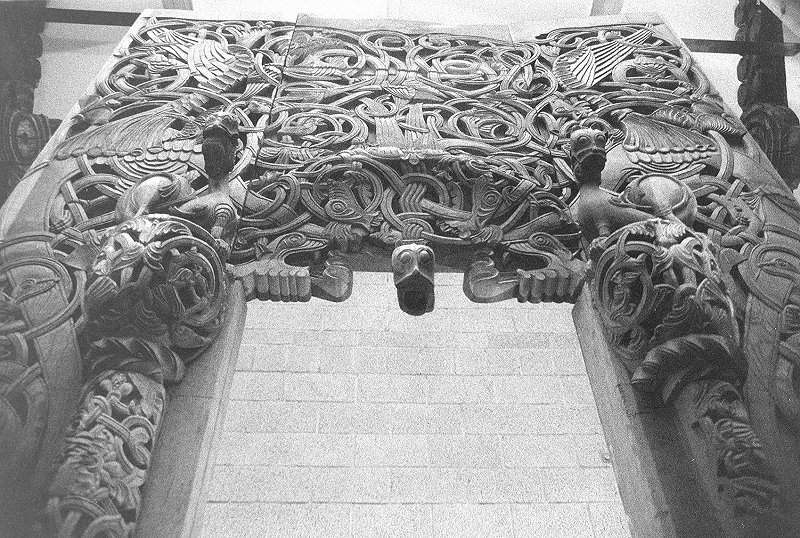 Looming over 12 feet tall, this museum copy of the Aal stave church doorway was meticulously hand carved by Erik Fridstroem and me at the Viking Ships Museum in Oslo, Norway.  The original stands in the Norwegian Historical Museum in Oslo; the Aal Portal  copy is displayed  in Aal, Norway (in Hadeland).  This is the view looking up while standing beneath our replica..

To see photos detailing how we carved this massive doorway,
click here
.