DEBORAH MILLS WOODCARVING

43-32 22nd Street, #204-1, Long Island City, NY 11101

deborahmillswoodcarving@earthlink.net

Copyright © 1990 - 2012  Deborah A. Mills,  all rights reserved.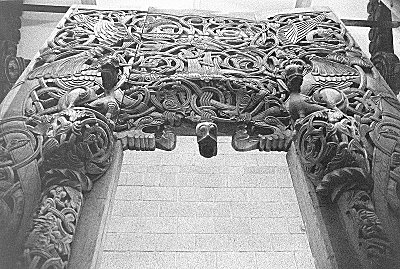 In 1991 the University of Oslo and the Norwegian Historical Museum commissioned master woodcarver Erik Fridstroem and me to create a museum replica of the elaborately carved doorway from a medieval stave church that once stood in Aal in Hallingdal, Norway.  We used essentially the same tools and techniques as the carvers who made the Aal Portal during the 12th century. We had the twelve-foot-tall original next to our copy in order to replicate every detail of the carving.

The two of us completed the project in seven months of intensive carving.  Our version of the doorway is pictured above; it is housed in the
Aal Stavechurch Museum
(click "refresh" after error message) at Aal in Hallingdal, Norway. The
original medieval Aal Portal
can be seen in the Norwegian Historical Museum in Oslo, Norway.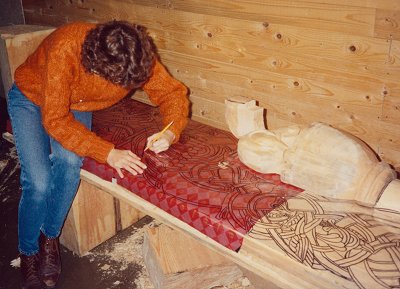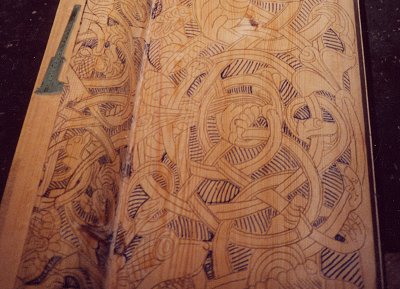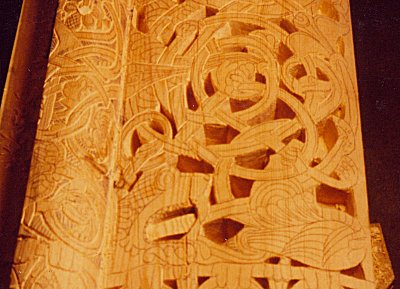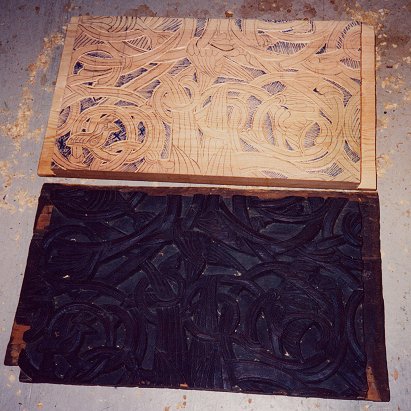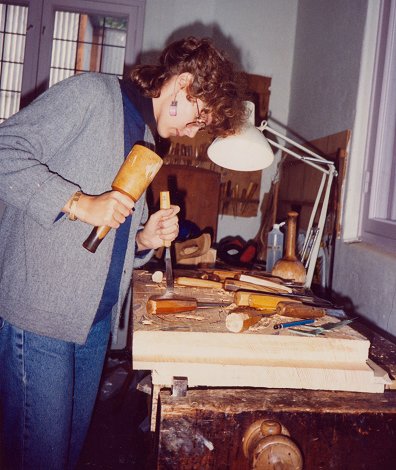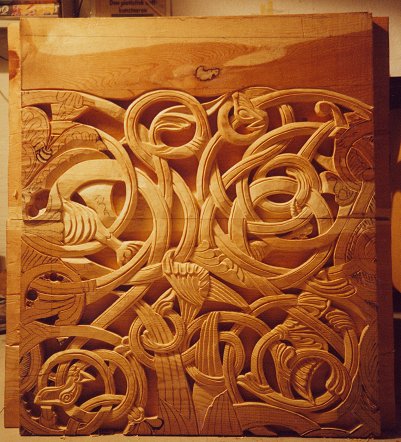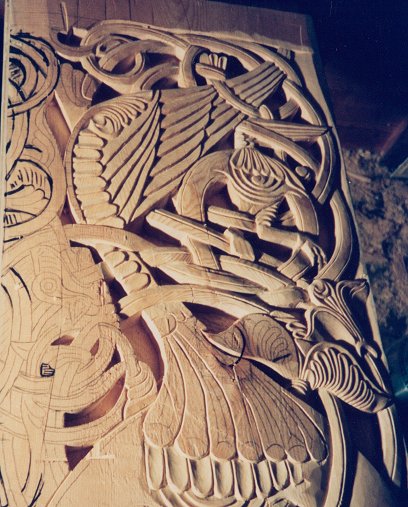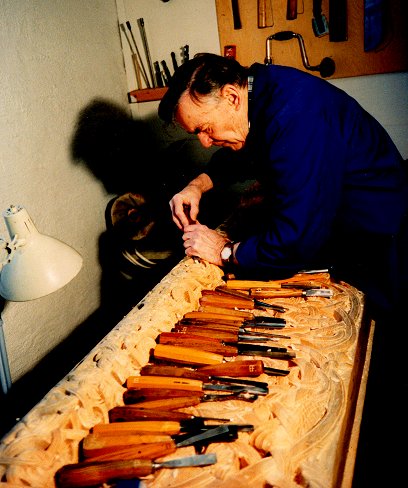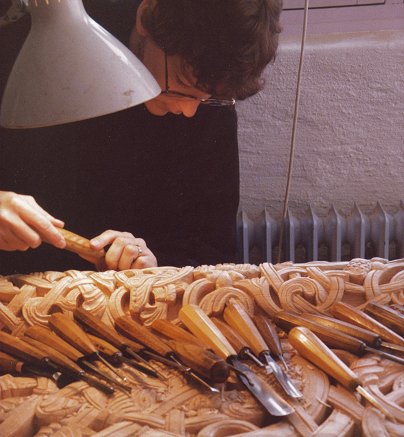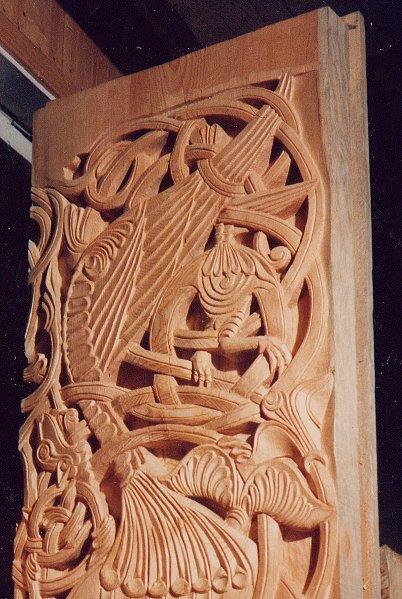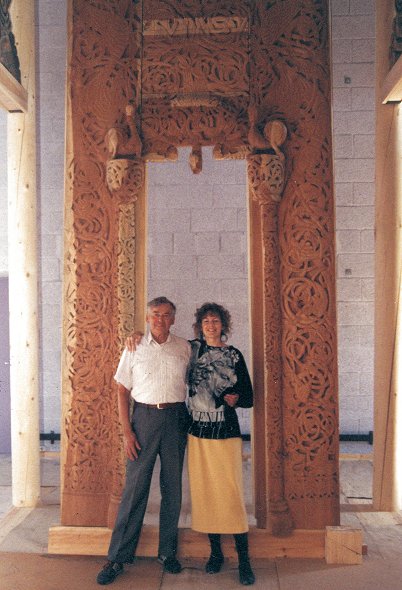 SCROLL DOWN TO VIEW

WORK-IN-PROGRESS PHOTOS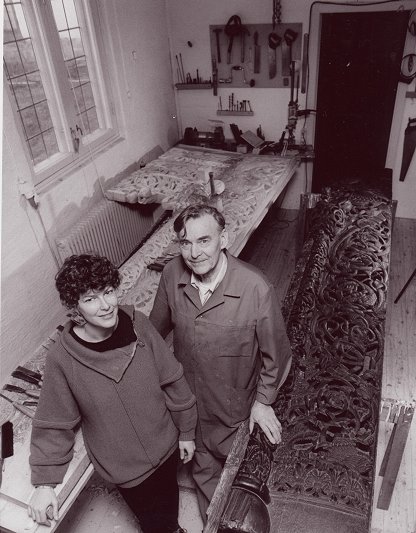 photo credit: Johnny Syverson