DEBORAH MILLS WOODCARVING

Copyright © 2010  Deborah A. Mills,  all rights reserved.

I was commissioned to design a shrine to house a Catholic church's statue of St. Peregrine (the patron saint for cancer patients) and to design and create all the ornamental carvings that would embellish it.

The shrine is made of cherry wood, 8 1/2 feet high and 5 feet wide.

Fine furniture-maker
Kenny Creed
built the shrine after my design, and 
Mary Kuzma
finished and gilded my hand-carved panels. 
SCROLL DOWN TO VIEW DETAILS &

WORK-IN-PROGRESS PHOTOS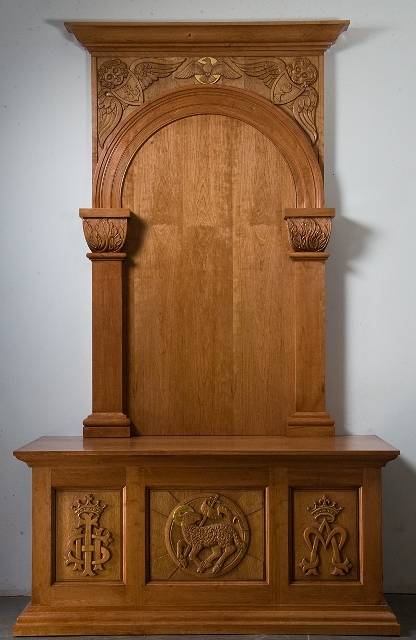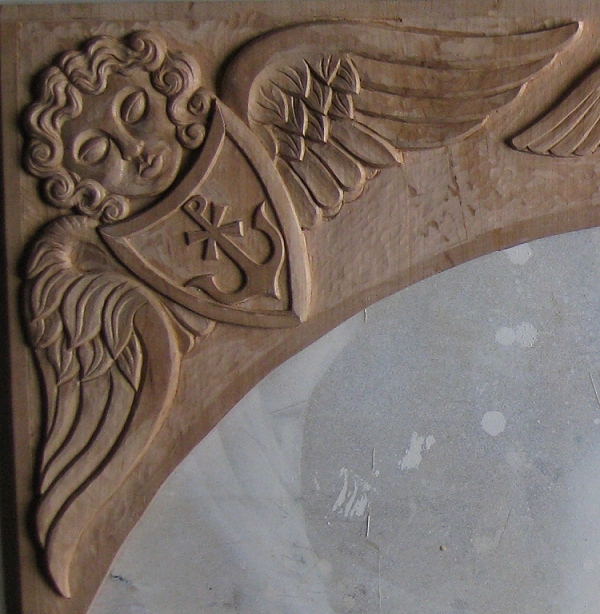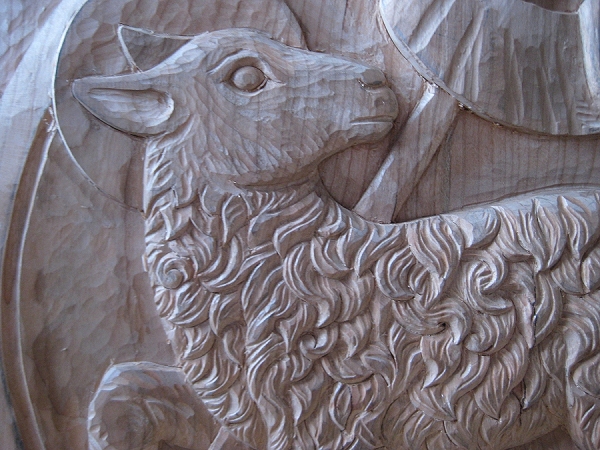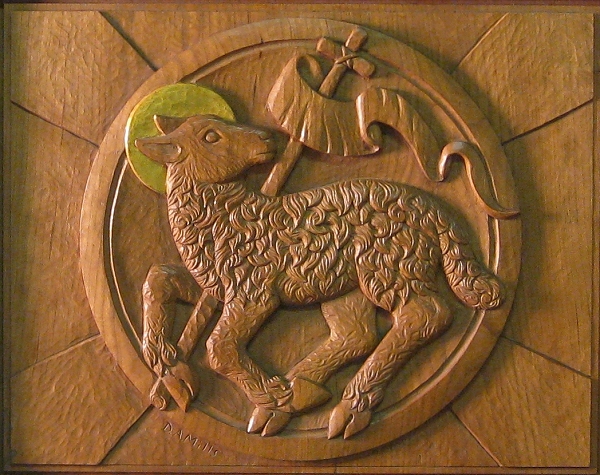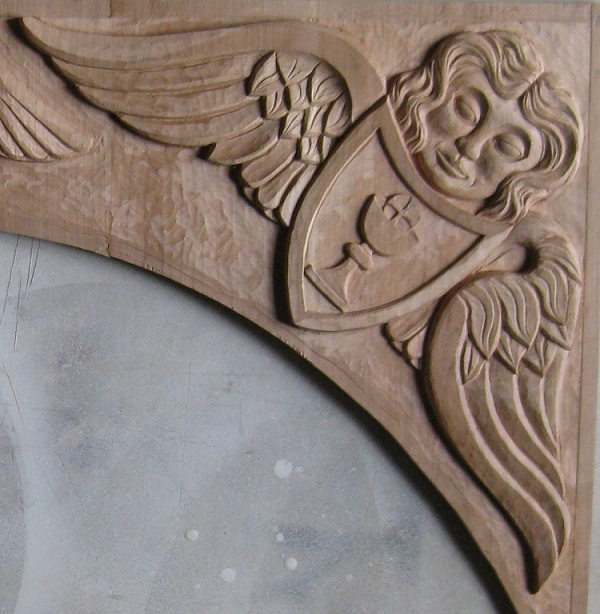 Photo credit: Kenny Creed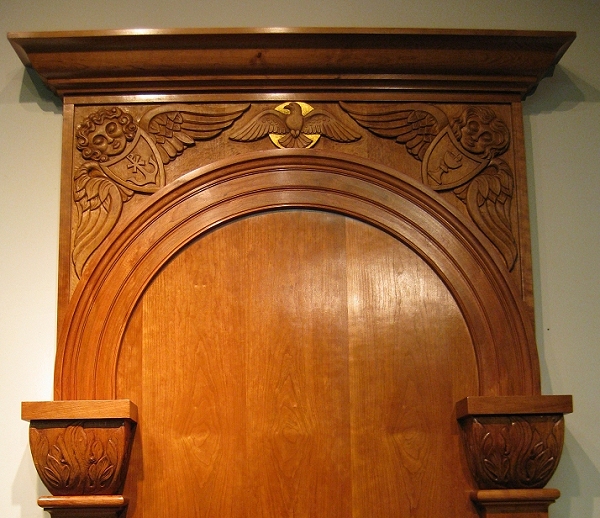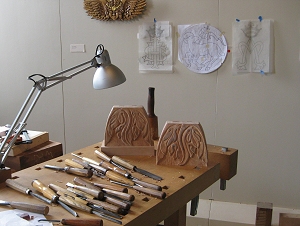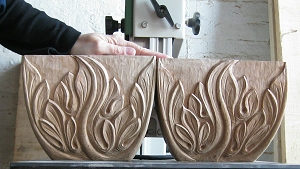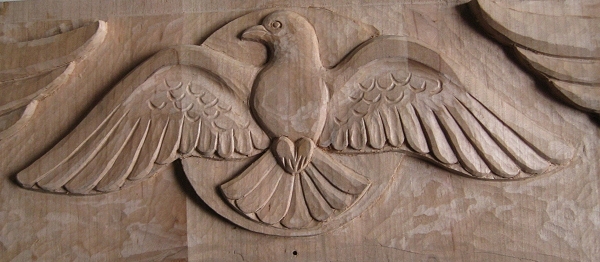 Breaking free from its enclosing cirle, this Lamb of God represents Christ's joyful triumph over death.

Work in Progress Detail: Lamb of God carving

Base of the Shrine: IHS, the Lamb of God with banner and cross, and Ave Maria.

Representing Hope, the angel's shield bears an anchor with an ancient symbol for Christ's name.

This angel's shield bears an emblem of a chalice and host, representing the Eucharist.

Upper section of the St. Peregrine Shrine, with Angels and a haloed dove representing the Holy Spirit.